Closed petition

Fund research for childhood cancers with the worst survival rates

12 kids in the UK are diagnosed with cancer daily. 1 in 5 will die within 5 years, often of the deadliest types like DIPG (brainstem cancer) - fatal on diagnosis & other cancers on relapse. Yet there has been little, or no, funding for research into these cancers and little, or no, progress.
More details

The Government must state how much has been given for childhood cancers and DIPG specifically. 

The Government, through the NIHR, must ringfence funds for childhood cancer research. The figures must be transparent as must the Government's answers about the lack of progress in curing these diseases.

The Government should fund awareness campaigns such as Childhood Cancer Awareness Month & Sarcoma Awareness week. Awareness + research = cure Our children keep suffering and dying.
This petition is closed All petitions run for 6 months
109,179 signatures
100,000
Parliament debated this topic
This topic was debated on 7 December 2020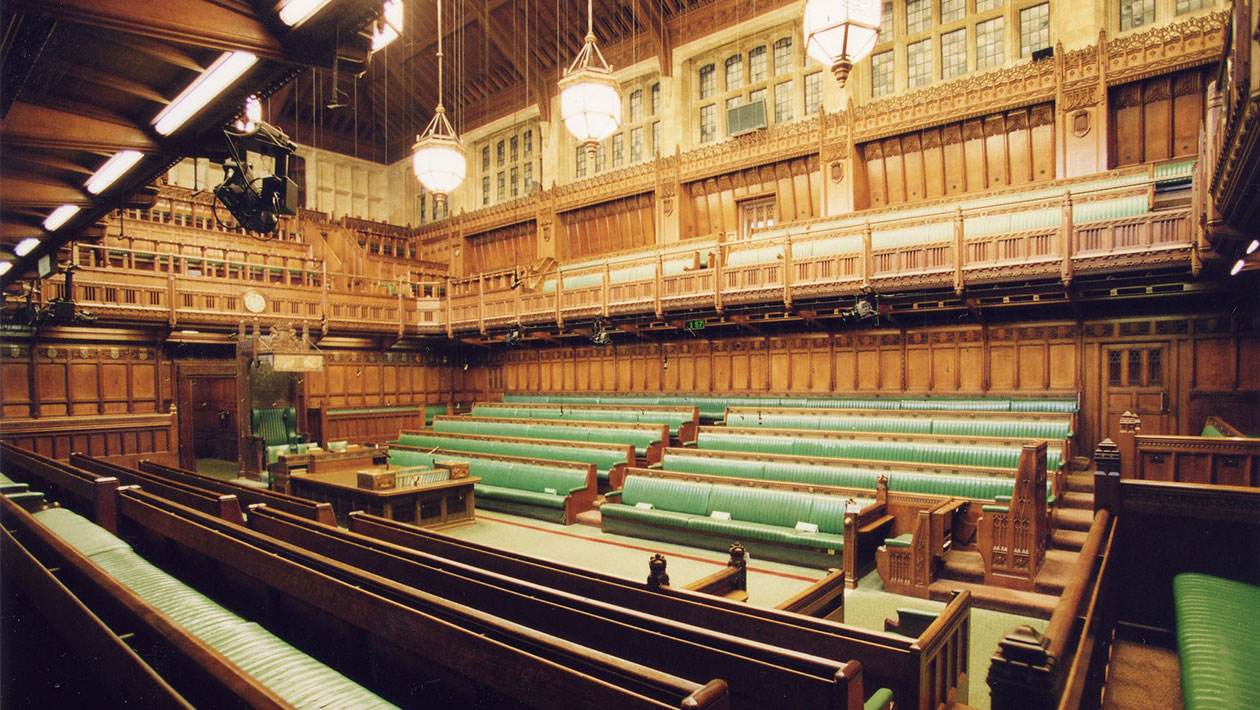 Government responded
This response was given on 24 March 2020
In May 2018 the Government announced £40 million over five years for brain tumour research as part of the Tessa Jowell Brain Cancer Mission. This includes funding for childhood brain tumour research.
Read the response in full

We know that a cancer diagnosis is devastating to families. That is why cancer survival is our priority made clear in the NHS Long Term Plan.

To ensure better outcomes for those affected by cancer we must focus our efforts on innovative research, and into new methods of diagnosis and treatment.

That is why we have invested £1bn per year in health research through the National Institute for Health Research (NIHR). NIHR cancer research expenditure has risen from £101 million in 2010/11 to £132 million in 2018/19, the largest investment in a disease area.

Tessa Jowell Brain Cancer Mission (TJBCM)
In May 2018 the Government announced £40 million over five years for brain tumour research as part of the TJBCM. This includes funding for childhood cancers research and diffuse intrinsic pontine glioma.

Funding will be invested through the NIHR to support a wide range of research from early translation (experimental medicine), through clinical, and on to applied health and care research. In essence this will support the translation of laboratory discoveries into treatments and better care for patients, including children.

The Department is working actively as part of the TJBCM to improve research and care for people with brain cancer. We welcome the launch of the Tessa Jowell BRAIN MATRIX. This is an exciting new trials platform that will give people with brain cancer, including children, access to trials of treatments that are best-suited to their individual tumours. The Brain Tumour Charity is providing £2.8 million research funding for the study, which will enable doctors to treat brain tumours with drugs that are more targeted than ever before.

Together with NHS England, NHS Improvement and the National Cancer Research Institute, the Department joined the Less Survivable Cancers Taskforce recent research roundtable event to consider how the number of high-quality research applications can be increased for these difficult-to-treat cancers.

As with other Government funders of health research, the NIHR does not generally allocate funding for specific disease areas. The level of research spend in a particular area, such as childhood cancers and diffuse intrinsic pontine glioma, is driven by factors including scientific potential and the number and scale of successful funding applications.

Experimental Cancer Medicine Centres (ECMCs)
The UK Health Departments and Cancer Research UK are jointly funding a network of eighteen ECMCs across the UK, investing a total of £36m in the third five-year period (2017-2022). This includes a Paediatric ECMC Network dedicated to early phase research on childhood cancers.

Cancer trials and studies
The NIHR Clinical Research Network has over 800 cancer trials and studies recruiting or in set-up. Through the Network, the proportion of patients entering cancer clinical trials and studies is more than double that in any other country for which data exists, including the United States

Biomedical Research Centre (BRC)
The NIHR is funding and supporting a range of research for children with neuroblastoma. For example: the NIHR Great Ormond Street BRC is researching the use of imaging to assess the efficacy of induction chemotherapy for high-risk neuroblastoma; the NIHR Newcastle Biomedical Research Centre is studying the genetic profiles of high risk neuroblastomas to provide predictive and prognostic biomarkers for current and future targeted therapies; and the NIHR Royal Marsden Biomedical Research Centre is developing preclinical models of neuroblastoma and childhood soft tissue sarcoma cells for the development of target-driven drug treatment.

In September 2016 the Secretary of State for Health announced an £816 million investment in 20 NIHR Biomedical Research Centres for 5 years from April 2017. This funding includes the NIHR Royal Marsden/Institute of Cancer Research BRC which will focus exclusively on cancer research and will receive £43 million over five years from April 2017. Five other BRCs will have dedicated cancer research themes. The funding amount for cancer research over 5 years across all BRCs is an estimated £131 million

The NIHR is committed to the involvement, engagement and participation of children and young people in research, supporting researchers and funders, as well as empowering children and young people to lead their own journey with research.

The NIHR have many children and young people initiatives ongoing, such as:

Raising awareness e.g. some Local Clinical Research Networks have set up Children and Young People's Forums to engage them in raising awareness of health research among their peers

Contributing to feedback. In 2018/19 over 900 children and young people (11% of respondents) gave feedback about their experience of participating in clinical research through the NIHR Research Participant Experience Survey

Department of Health and Social Care
Other parliamentary business
MPs to debate raising awareness of signs and symptoms of cancer in teenage and young adults
Petitions Committee to take evidence on brain tumour and childhood cancer research
Petitions Committee presses Government on plans for brain tumour and childhood cancer research

The Petitions Committee has written to the Government to ask for more information on how it plans to encourage more high-quality brain tumour and childhood cancer research in the UK.

Read the Committee's letter:
https://committees.parliament.uk/publications/6298/documents/69391/default/

Following an evidence session last month, the Committee has asked for further details on how the Government plans to improve brain tumour research, including developing a better scientific understanding of how brain tumours begin and grow.

In the letter the Committee also urges the Government to consider developing a dedicated strategy for research into those cancers affecting children for which survival rates remain tragically low, including some childhood brain tumour types like Diffuse Intrinsic Pontine Gliomas (DIPG).

Separately, the Committee has also written to UK Research and Innovation (UKRI), a Government-funded body which provides funding for scientific research in the UK, to ask how its work is currently supporting brain tumour research in the UK.

Read the Committee's letter to UKRI:
https://committees.parliament.uk/publications/6299/documents/69392/default/

The Committee will publish the replies from the Government and UKRI on its website when it receives them:
https://committees.parliament.uk/committee/326/petitions-committee/news/

You can also follow the Committee on Twitter for updates:
https://twitter.com/HoCPetitions

Evidence session on brain tumour and childhood cancer research

Last month, the Committee questioned Lord Bethell, the Health and Social Care Minister responsible for health research in the UK, in an evidence session.

In the session, the Committee also heard from Government officials, charities funding cancer research, scientific researchers, and campaigners including the creators of e-petitions on brain tumour and childhood cancer research.

Read a transcript of the session:
https://committees.parliament.uk/event/4542/formal-meeting-oral-evidence-session/

Watch the session back:
https://www.youtube.com/watch?v=LKSFN3mngBk
Government responds to Petitions Committee on brain tumour and childhood cancer research
MPs hold inquiry into cancer services in England
Date closed

5 September 2020
Get petition data (json format)

About petition data

The data shows the number of people who have signed the petition by country as well as in the constituency of each Member of Parliament. This data is available for all petitions on the site. It is not a list of people who have signed the petition. The only name that is shared on the site is that of the petition creator.