Closed petition

Impose sanctions on China over its treatment of Uyghur Muslims

The UK Government plans to introduce "Magnitsky law", a law which targets people who commit gross human rights violations. Through this law or alternative means, this petition urges the UK Government to impose sanctions on China for their human rights violations on the Uyghur people.
More details

Since 2017, there have been many reports of the "cultural genocide" of Uyghur Muslims, a minority Turkic ethnic group native to Xinjiang, China. They are subject to mass detention, mass surveillance, restriction of religious and cultural identities, as well as other gross human rights abuses. Over a million Uyghurs have been forced into "re-education" camps.

In front of the United Nations in October 2019, pressure was placed on China regarding the treatment of Uyghurs during a joint statement from 23 countries. Despite this statement and growing public awareness, nothing substantial or concrete has been done to resolve the crisis and help the Uyghur people.
This petition is closed All petitions run for 6 months
146,345 signatures
100,000
Parliament debated this topic
This topic was debated on 12 October 2020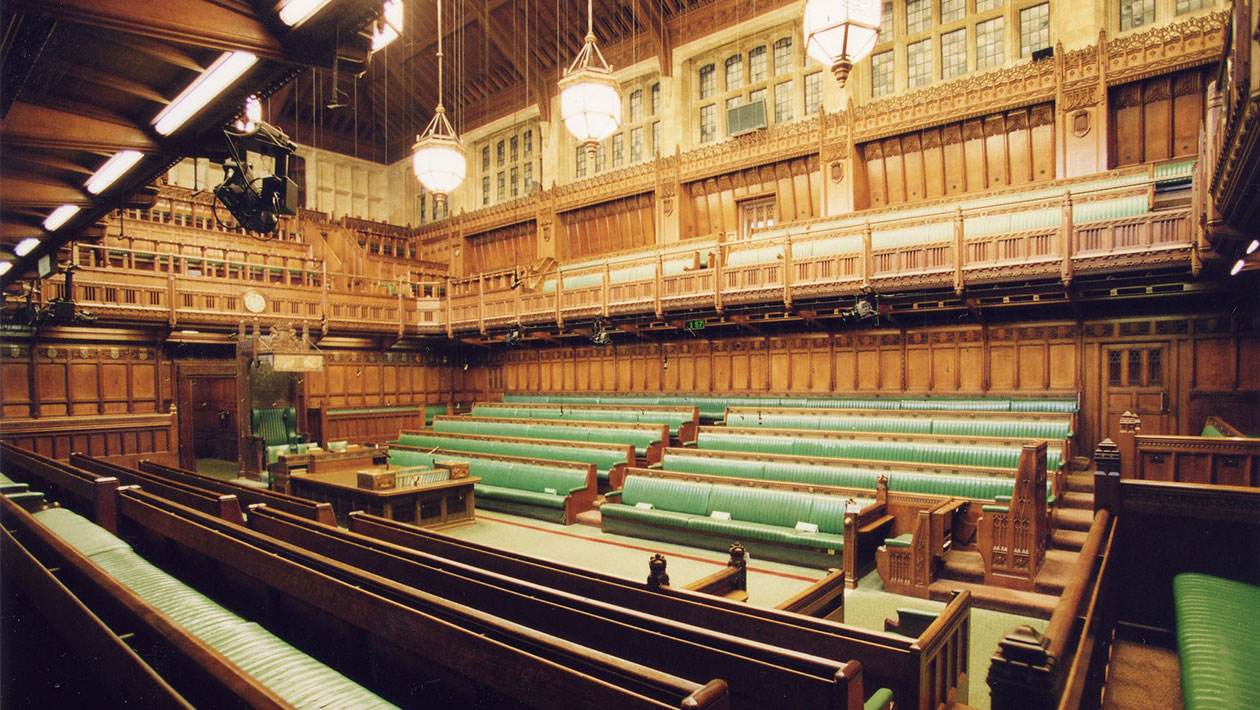 Government responded
This response was given on 28 July 2020
We have grave concerns about the gross human rights abuses being perpetrated in Xinjiang. But it is not appropriate to speculate about future sanctions designations, as this may reduce their impact.
Read the response in full

On 6 July, the Government established the Global Human Rights ('Magnitsky') sanctions regime by laying regulations in Parliament under the Sanctions and Anti-Money Laundering Act 2018. In a statement to Parliament, the Foreign Secretary set out in full the scope of the UK's new Global Human Rights sanctions regime. He announced the first tranche of designations, as well as the Government's approach to future designations.

This sanctions regime will give the UK a powerful new tool to hold to account those involved in serious human rights violations or abuses. The sanctions regime is not intended to target individual countries. It will allow for sanctions to be imposed on individuals and entities involved in serious human rights violations or abuses around the world.

We will continue to consider potential designations under the Global Human Rights sanctions regime, but it is not appropriate to speculate about who we may be considering, as to do so may reduce the impact of those future designations.

As the Foreign Secretary said in the House of Commons on 20 July, we have been clear about our grave concerns regarding the gross human rights abuses being perpetrated against the Uyghur Muslims in Xinjiang. This includes the extra-judicial detention of over a million Uyghur Muslims and other minorities in "political re-education camps", systematic restrictions on Uyghur culture and the practice of Islam, and extensive and invasive surveillance targeting minorities.

Reports indicating that forced labour is being used and children are being forcibly separated from their parents add to the growing body of evidence about the disturbing situation that Uyghurs and other minorities are facing in Xinjiang.

Since 2018, the UK has played a leading role in drawing attention to the deeply concerning situation in Xinjiang, working with international partners in relevant UN bodies such as the UN Human Rights Council. As the petition notes, in October 2019, the UK's Permanent Representative led a statement raising concerns about the situation on behalf of 23 countries at the UN Third Committee.

On 30 June at the most recent UN Human Rights Council in Geneva, the UK led a formal Joint Statement with the support of 27 international partners, setting out our deep concern both on Hong Kong, and the situation in Xinjiang. This statement, delivered through UK leadership, underlines the strength and breadth of international concern.

On 10 March at the 43rd session of the UN Human Rights Council, the UK raised concerns about systematic human rights violations and reports of forced labour in Xinjiang during our national statement. On 25 February at the same session, Lord Ahmad, Minister for South Asia and the Commonwealth, raised concerns about Xinjiang during the UK's opening address, calling on China to allow the Office of the High Commissioner for Human Rights unfettered access to the region.

We also frequently raise our concerns directly with the Chinese authorities. On 9 March, the Foreign Secretary raised the human rights situation in Xinjiang with his Chinese counterpart, Foreign Minister and State Councillor Wang Yi. On 5 March, the Minister for Asia raised similar concerns with the Chinese Ambassador to the UK.

The Government will continue to urge the Chinese authorities to change their approach in Xinjiang and respect international human rights norms, both bilaterally with China, and at the UN alongside our international partners.

Foreign and Commonwealth Office
Other parliamentary business
MPs debate the detention of Uyghur Muslims in Xinjiang
Petitions Committee schedules debate on China's policy towards its Uighur population

The Petitions Committee has scheduled a debate on this petition for Monday 12 October.

Watch live from 6pm on Monday 12 October at https://www.parliamentlive.tv/Commons or on YouTube at https://youtu.be/C6Jw-W-B0Q0.

Committee member Chris Evans MP will lead the debate, and a Minister from the Foreign, Commonwealth and Development Office will respond on behalf of the Government.

The debate will start at 6pm and will last up to 90 minutes. It will take place in Westminster Hall – the House of Commons second Chamber.

##What are petitions debates?

Petitions debates are 'general' debates which allow MPs from all parties to discuss the important issues raised by one or more petitions, and put their concerns to Government Ministers.

##Stay up-to-date

Follow the Committee on Twitter for real-time updates on its work: https://www.twitter.com/hocpetitions.
Join in the discussion using hashtag #ChinaUighurDebate
MPs question the Government on Uyghur slave labour in Xinjiang
MPs question the Government on forced labour in Xinjiang
Government announces sanctions on China in response to human rights violations

On Monday 22 March, Foreign Secretary Dominic Raab MP announced that the Government is imposing sanctions on China in response to human rights violations against Uyghur Muslims in Xinjiang, as called for in this petition.

Watch the statement: https://parliamentlive.tv/event/index/0a75fbf4-7f92-4832-ad07-c77a7e74923f?in=16:07:51
Read the transcript: https://hansard.parliament.uk/commons/2021-03-22/debates/7E304076-1DAF-482C-B4AD-FFFDB8813E53/HumanRightsUpdate

During his statement to the House of Commons, Mr Raab confirmed these sanctions will be placed on officials and the Public Security Bureau of the Xinjiang Production and Construction Corps, and will include travel bans and asset freezes. The EU, US and Canada are taking similar actions.

Following the statement, MPs questioned Mr Raab on the Government's actions.

What are Ministerial Statements?

Ministerial statements are a way for Ministers to bring an important matter to the attention of the House of Commons, often at short notice.

Government Ministers may make oral statements to Parliament which usually address major incidents, government policies or actions. After making a statement the Minister responds to questions on its topic from MPs.
MPs to debate human rights of Uyghurs in Xinjiang

MPs will debate human rights abuses and crimes against humanity in the Xinjiang Uyghur Autonomous Region of China on Thursday 22 April.

The debate will take place in the main House of Commons Chamber, and is being led by Nusrat Ghani MP. The debate has been scheduled by the Backbench Business Committee.

The motion that will be debated calls on the House of Commons to agree that Uyghurs and other ethnic and religious minorities in the Xinjiang Autonomous Region are suffering Crimes Against Humanity and Genocide, and calls on the Government to act to fulfil its obligations under international law to bring it to an end.

MPs may hold a vote on this motion at the end of the debate.

The debate will take place on Thursday afternoon following questions to Ministers and an earlier debate.

Watch here this Thursday:
https://parliamentlive.tv/event/index/0acd32d8-1b90-4f71-a8cc-2d8688235a09

You'll be able to read a transcript of the debate a few hours after it happens:
https://hansard.parliament.uk/commons/2021-04-22

Find out more about how Parliamentary debates work:
https://www.parliament.uk/about/how/business/debates/

Find out more about the Backbench Business Committee:
https://committees.parliament.uk/committee/202/backbench-business-committee/
MPs urge Government to act on human rights abuses in Xinjiang
Sanctions and human rights abuses to be debated by MPs on Wednesday 8 December
Date closed

6 September 2020
Get petition data (json format)

About petition data

The data shows the number of people who have signed the petition by country as well as in the constituency of each Member of Parliament. This data is available for all petitions on the site. It is not a list of people who have signed the petition. The only name that is shared on the site is that of the petition creator.