Closed petition

Exempt golf courses from the list of venues required to close due to Covid-19

Isolation essential to the Government's strategy for fighting coronavirus, and UK citizens must remain healthy and exercise whilst keeping adequate distance between people. The Government should allow golf courses to open so families or individuals can play golf in order to exercise safely.
More details

This could be achieved on golf courses, whether families or individuals are playing rounds. On the course everyone can keep a safe distance from each other. Let's make use of the space and the open air. Golf can help people stay healthy and happy whilst observing social distancing rules.
This petition is closed All petitions run for 6 months
257,267 signatures
100,000
Parliament debated this topic
This topic was debated on 23 November 2020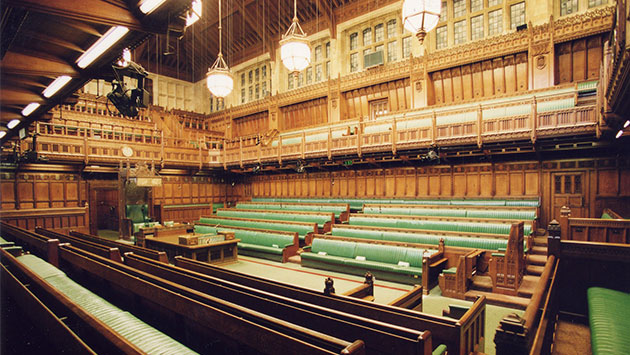 Government responded
This response was given on 23 November 2020
People can leave their homes to exercise outdoors, with their household or with one person from another household or support bubble. Grassroots sports will return as soon as it is safe to do so.
Read the response in full

Sport and physical activity including golf are incredibly important for our physical and mental health, and are a vital weapon against coronavirus. Golf also has great reach across society as people of all ages, backgrounds and abilities can take part in the game, it brings people together to experience the outdoors and protect nature.

Nobody wanted to be in the position of having to introduce further National Restrictions. However, as the Prime Minister said, with the virus spreading faster than expected we cannot allow our health system to be overwhelmed. Therefore, from Thursday 5 November until Wednesday 2 December indoor and outdoor leisure including golf courses will need to close. The National Restrictions are designed to get the R rate under control through limiting social contact and reducing transmissions.

In order for these measures to have the greatest impact, we will all need to sacrifice doing some things that we would otherwise like to do, for a short period of time. As soon as we're in a position to start lifting restrictions, grassroots sports will be one of the first to return.

People are still allowed to leave their homes for exercise and recreation outdoors, with their household or on their own, or with one person from another household or support bubble. DCMS and Sport England will continue to work with National Governing Bodies to allow the safe return of all sports as an immediate priority after the national measures have been relaxed.

Department for Digital, Culture, Media and Sport
Date closed

1 November 2020
Get petition data (json format)

About petition data

The data shows the number of people who have signed the petition by country as well as in the constituency of each Member of Parliament. This data is available for all petitions on the site. It is not a list of people who have signed the petition. The only name that is shared on the site is that of the petition creator.