Closed petition

We the British People Request a Public Inquiry into Grooming Gangs

The Home Secretary said what happened to victims of child sexual exploitation gangs was "one of the biggest stains on our country's conscience." Last year local authorities identified 18,700 suspected victims of child sexual exploitation. We want an independent public inquiry into Grooming Gangs.
More details

Last year we learned 57 young girls were thought to have been exploited by up to 100 members of a grooming gang. There is clear public concern, and appear to be failings by Police, Social Services, Local Authorities and the CPS to protect the most vulnerable.

A public inquiry should answer: What happened? Who is to blame? What can be done to prevent this happening again? Is there a racial/religious element to this type of offending? How are survivors being supported and should more be done?
This petition is closed All petitions run for 6 months
31,212 signatures
100,000
Parliament debated this topic
This topic was debated on 3 February 2021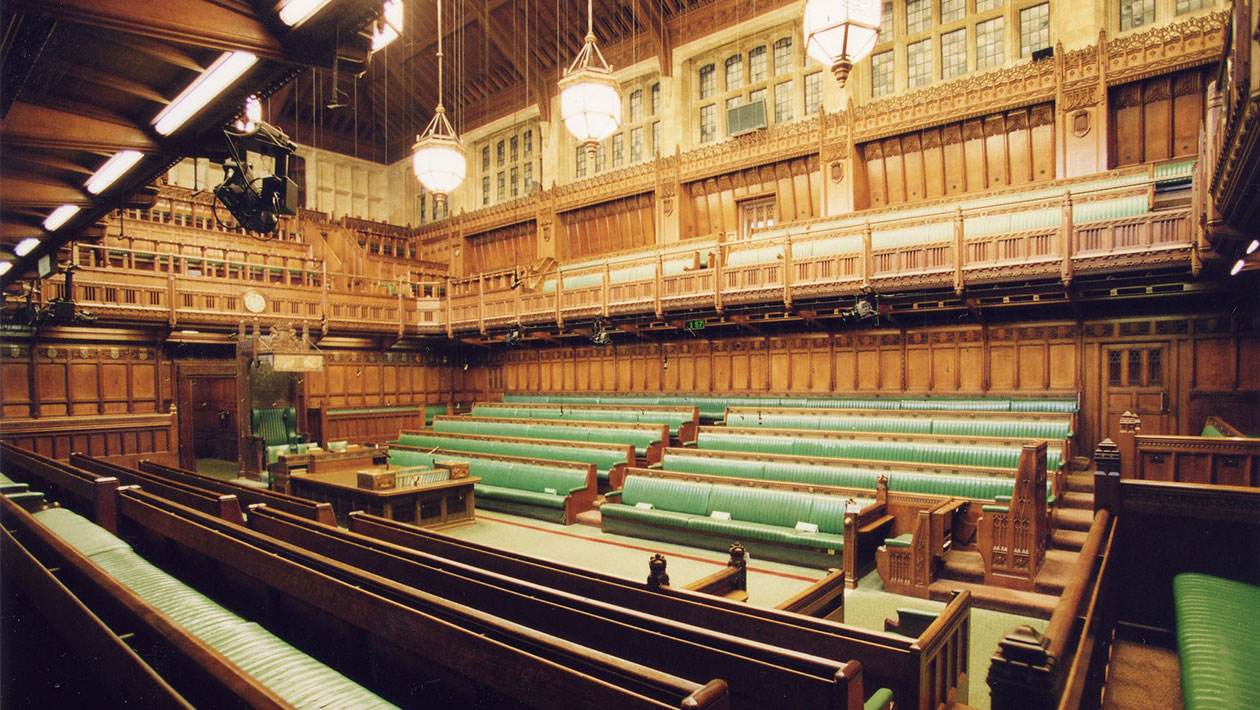 Government responded
This response was given on 5 November 2020
The Independent Inquiry into Child Sexual Abuse is already examining institutional responses to sexual exploitation by organised networks. The Home Office also intends to publish a paper on this issue
Read the response in full

Child sexual abuse and exploitation is a despicable crime, and cases of child sexual exploitation perpetrated by groups have had devastating impacts on individuals and communities. We have heard of truly shocking cases of vulnerable children being preyed upon by ruthless predators and failed by the state and those whose job it was to protect them. The Government is committed to keeping children and young people safe from all forms of abuse, and to support victims and survivors to rebuild their lives.

In 2015, the Government established the Independent Inquiry into Child Sexual Abuse with wide-ranging terms of reference to consider the extent to which institutions in England and Wales have failed in their duty to protect children from sexual abuse and exploitation.

The Inquiry is well underway and as part of its work programme, is already investigating the current nature and extent of, and institutional responses to, the sexual exploitation of children by organised networks. This investigation is focusing on six separate geographic areas (St Helens, Tower Hamlets, Swansea, Durham, Bristol and Warwickshire), representing a range of sizes, demographics and institutional practices. The investigation aims to assess the extent to which authorities have learned lessons from recent high-profile cases, examine what went wrong and why, and challenge the institutions responsible.

The Inquiry recently held two weeks of public hearings from 21 September to 2 October 2020. Evidence was heard from a range of witnesses, including victims and survivors of child sexual exploitation and representatives of police forces, local authorities, Government departments and charities. Evidence was sought on a range of topics, including the investigation's eight key themes: CSE problem profiling and the disruption of offenders, empathy and concerns for child victims, risk assessment and protection from harm, missing children, return home interviews and looked-after children, male victims, children with a disability, partnership working and audit, review and performance improvement.

The Inquiry will publish a report of its investigation, setting out its conclusions on institutional failings, lessons learnt, and identifying practical recommendations for change to improve the prevention of child sexual abuse and exploitation in the future. The Government welcome the Inquiry's scrutiny in these important issues and will carefully consider its recommendations.

Home Office officials have also been pursuing work on a number of fronts to improve our understanding of the characteristics of group-based child sexual exploitation, considering the broadest range of evidence sources and applying due scrutiny to existing research. This work has included completing an assessment of relevant literature, conducting interviews with police officers about recent investigations, and using experiential data analysis.

The Government set out on 19 May its intention to publish a paper on group-based child sexual exploitation by the end of this year, bringing together insights from the Home Office's own work and other sources of research and evidence. We intend this paper to present the available evidence on the characteristics of this form of offending, in order to help agencies learn lessons from the past to tackle group-based offending and safeguard vulnerable children. This paper is currently being scrutinised by an External Reference Group, to provide constructive challenge on this complex issue. The Group is comprised of experts from academia and research, victims' groups, third sector organisations, parliamentarians and representatives of the criminal justice system.

In order to keep up with the fast-evolving threat, we have also committed to publish a first of its kind national strategy on tackling all forms of child sexual abuse. The strategy will outline our long-term ambition to drive a whole system response to tackle this heinous crime. The Tackling Child Sexual Abuse Strategy will set out how we will work across sectors - including government, law enforcement, safeguarding partners and industry - to root out and prevent offending, and help victims and survivors to rebuild their lives.

Home Office
Other parliamentary business
Paper on group-based child sexual exploitation published and petition debate scheduled

On Tuesday 15 December the Home Secretary published a paper on the characteristics of group-based child sexual exploitation offending.

The Petitions Committee have also scheduled a debate on another petition that called for the report to be published. This will take place on Monday 18 January 2021 at 4.30pm in Westminster Hall. Tom Hunt MP, a member of the Petitions Committee, will open the debate. The Home Office will send a Minister to respond.

The paper published this week sets out the limited available evidence on the characteristics of offenders including how they operate, ethnicity, age, offender networks, as well as the context in which these crimes are often committed, along with implications for frontline responses and for policy development. 

You can read the Government's announcement and the full paper here: https://www.gov.uk/government/news/priti-patel-publishes-paper-on-group-based-child-sexual-exploitation

You can find the petition that will be debated here: https://petition.parliament.uk/petitions/300239

You can watch the debate here: https://parliamentlive.tv/Commons

The transcript will be available the following day here: https://hansard.parliament.uk/commons

Follow the Petitions Committee on Twitter for further updates on its work: https://www.twitter.com/HoCPetitions
Petitions debate on Grooming gangs postponed due to closure of Westminster Hall

On Wednesday 13 January 2021 the House of Commons agreed to suspend sittings in Westminster Hall, where petitions debates take place, as a result of the Covid-19 outbreak. This means that petitions debates that were due to take place in the coming weeks are unable to go ahead, and have been postponed.

The Petitions Committee will be considering petitions that are currently awaiting debate, including this petition, and we will let you know as soon as a debate on this petition has been rescheduled, or the Committee decides to pursue this petition in another way.

Responding to the closure of Westminster Hall, Petitions Committee Chair Catherine McKinnell MP said:

"On behalf of the millions of people waiting to have their petitions debated, I am disappointed that the Government hasn't made it possible for debates to continue virtually while Westminster Hall has to close.

"The Petitions Committee will continue to take action on petitions, including taking evidence, speaking to petitioners and holding our own virtual sessions, but I hope that in the coming weeks the Government will bring forward plans to make sure that petition debates can restart as soon as possible, and including as many MPs as possible."

We will confirm plans for these debates with petitioners by email, and you can also get real-time updates on the Committee's work by following them on Twitter: https://www.twitter.com/hocpetitions.
Petitions debate on grooming gangs scheduled for 3 February 2021

The Petitions Committee has rescheduled the debate on this petition for Wednesday 3 February. MPs will debate e-petitions 300239 and 327566, relating to grooming gangs.

Tom Hunt MP, a member of the Petitions Committee, will lead the debate. The Government will send a Minister to respond.

This debate was originally postponed due to the closure of Westminster Hall, and will now take place in the main House of Commons Chamber on the afternoon of Wednesday 3 February, after business relating to statutory instruments.

Watch the debate (following business relating to statutory instruments, Wednesday 3 February): https://parliamentlive.tv/Event/Index/a6ac5191-f789-42ba-a63f-71e9c65ffbb6

Read the debate transcript (available shortly after the conclusion of the debate): https://hansard.parliament.uk/commons/2021-02-03
Date closed

5 February 2021
Get petition data (json format)

About petition data

The data shows the number of people who have signed the petition by country as well as in the constituency of each Member of Parliament. This data is available for all petitions on the site. It is not a list of people who have signed the petition. The only name that is shared on the site is that of the petition creator.