Coronavirus (COVID-19)
Petition

Create a Minister for Hospitality in the UK Government

The UK hospitality industry. Responsible for around 3m jobs, generating £130bn in activity, resulting in £38bn in taxation. Yet, unlike the Arts or Sports, we do not have a dedicated Minister.

We are asking that a Minister for Hospitality be created for the current, and successive governments.
More details

A dedicated Minister would liaise with industry representatives. We believe such a Minister would have been beneficial to Government & Industry during the pandemic.

As the UK seeks to encourage investment & tourism back to the UK in coming years, the vision that UK hospitality industry portrays of the UK is excellence, innovation, inspiration.

We need a Minister who can listen to concerns on taxation & legislation and bring forward suggestions to the chancellor and policy makers on our behalf.
Sign this petition
208,140 signatures
100,000
Parliament debated this topic
This topic was debated on 11 January 2021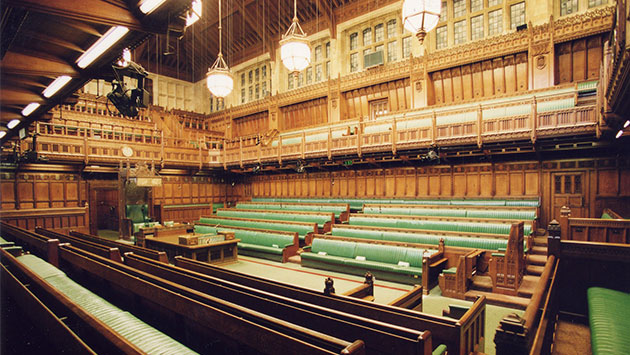 Government responded
This response was given on 3 November 2020
Responsibility for the hospitality sector is shared by Ministers in the Departments for Business, Energy & Industrial Strategy, and Digital, Culture, Media & Sport.
Read the response in full

The Government recognises the importance of the UK's hospitality sector, which plays a vital role in supporting local communities up and down the country and the UK economy. The sector is extremely broad, ranging from the arts and entertainment to pubs, cafes and restaurants, and as such responsibility for the sector as a whole is shared by the Department for Business, Energy & Industrial Strategy and the Department for Digital, Culture, Media & Sport.

Ministers in both Departments have worked closely with business leaders and representative bodies from across the sector throughout the pandemic to ensure that the interests of the hospitality businesses and their employees are fully represented within Government. Hospitality sector business leaders were consulted on the Government's Covid-Secure Guidance for businesses, and Ministerial engagement with the sector has helped to shape the Government's extensive package of business support measures, which has included the job retention scheme, reduced VAT, rates relief, the commercial rent moratorium, hospitality grants, loan support schemes, the self-employed income support scheme, regulatory easements to support outdoor hospitality and the Eat Out to Help Out scheme.

Department for Business, Energy and Industrial Strategy
Other parliamentary business
Petitions Committee Chair presses the Prime Minister on support for the hospitality sector
Share this petition
Created by

Claire Margaret Lindsay Bosi

Deadline

6 April 2021

All petitions run for 6 months

Get petition data (json format)

About petition data

The data shows the number of people who have signed the petition by country as well as in the constituency of each Member of Parliament. This data is available for all petitions on the site. It is not a list of people who have signed the petition. The only name that is shared on the site is that of the petition creator.