Closed petition

Ban greyhound racing to end unnecessary deaths & suffering of racing dogs

The Government must introduce legislation to abolish greyhound racing, via managed shutdown of activities, and ensure welfare of redundant dogs through a levy on the industry. In 2019 Greyhound Board of Great Britain (GBGB) data confirmed 4970 injuries & 710 deaths (14 per week).
More details

Thousands of greyhounds are forced to race for worldwide betting markets. We believe that the welfare of racing greyhounds is not adequately protected by Animal Welfare Act 2006, GBGB, or any independent body, and that greyhounds endure unavoidable suffering on tracks that can be dangerously configured, race in extreme weather & can be housed in kennels that have not been independently inspected to gain UKAS accreditation, despite commitments to DEFRA.
This petition is closed All petitions run for 6 months
104,885 signatures
100,000
Parliament debated this topic
This topic was debated on 28 March 2022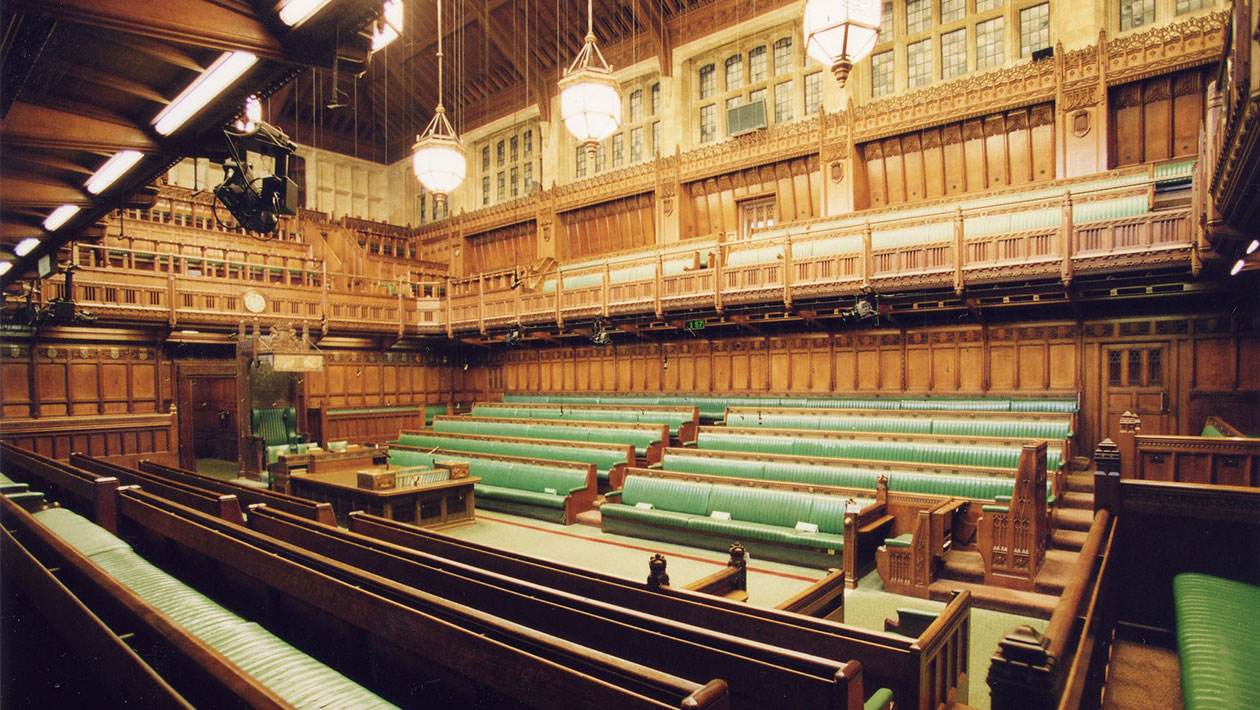 Government responded
This response was given on 26 November 2020
Defra supports high welfare for racing greyhounds, considers that welfare concerns are being addressed in many ways, and believes a ban is unnecessary.
Read the response in full

The Government is aware of the genuine concerns that exist about greyhound racing. We are a world leader when it comes to animal welfare, and the Government expects high welfare standards to apply to racing greyhounds. Welfare concerns are being addressed, with the support of the Government. We do not, therefore, consider a ban to be justified.

The welfare of racing greyhounds in England is covered by the Animal Welfare Act 2006 (the 2006 Act) and the Welfare of Racing Greyhounds Regulations 2010 (the 2010 Regulations).

The 2006 Act allows action to be taken where there is evidence of cruelty to an animal or a failure to provide for an animal's welfare needs. These provisions apply where greyhounds are at tracks or kept at trainers' kennels. Further to these general provisions, welfare standards at all English greyhound tracks are set by the 2010 Regulations.

The 2010 Regulations require that all greyhound tracks have a vet present while dogs are running, and that the vet inspects all greyhounds to ensure that they are fit to run, including in extreme weather. Temperature-controlled kennelling must also be provided at the track, and all racing greyhounds must be microchipped and tattooed.

A Government review of the 2010 Regulations in 2016 concluded that the regulations had proved effective in improving the welfare of greyhounds at the track, and traceability. However, the review also found that the industry needed to do more to improve conditions at trainers' kennels as well as be more transparent.

In response, the Greyhound Board of Great Britain (GBGB) agreed to publish annual independently verified injury, euthanasia and retirement statistics from GBGB tracks. GBGB also agreed to extend their United Kingdom Accreditation Service (UKAS) accreditation. In addition to allowing them to enforce the standards in the 2010 Regulations at GBGB tracks, this extension would ensure independent welfare standards are enforced at GBGB trainers' kennels.

GBGB have published injury, euthanasia and retirement figures each year since 2018. Publication of the figures, which have shown a decline in the number of track fatalities but also an increase in track injuries, has been accompanied by the introduction of GBGB's Greyhound Commitment. The Commitment sets targets to reduce track injuries, as well as continue to reduce track fatalities. For example, GBGB have committed to halving within three years the number of dogs being put to sleep on humane grounds at the track due to injuries. 2019 figures showed a drop in such cases to 207, from 242 in 2018. GBGB continue to work with the Sports Turf Research Institute to make track surfaces as safe as possible to further reduce this figure.

The Commitment also includes other initiatives that the Government has welcomed. The Injury Recovery Scheme, which provides financial support to trainers to treat career-ending injuries to greyhounds where otherwise they might be put to sleep, has enabled the treatment and rehoming of over 500 greyhounds since its introduction in October 2018. In September 2020, GBGB introduced its Greyhound Retirement Scheme. The scheme attaches a £400 bond to each greyhound at the point of registration, paid for jointly by the owner and GBGB, in order to pay for rehoming costs at the end of a dog's racing life. GBGB have already paid out over £70,000 in bond payments to approved re-homing centres.

To support GBGB's efforts to improve welfare, in January 2019 the Government announced an increased funding commitment from bookmakers. In 2019/20 the British Greyhound Racing Fund collected a total of £8.87m from bookmakers, up from £6.95m in the previous 12 months. The Government continues to encourage any remaining bookmakers that have not signed up to the voluntary arrangements to do so.

GBGB are in the process of securing UKAS accreditation for their trainers' kennels scheme. From January 2021, all GBGB trainers' residential kennels will be audited by independent auditors as part of the process of securing UKAS accreditation. These independent inspections will be in addition to the current arrangements which include a minimum of two unannounced visits by GBGB officials each year and an annual veterinary inspection. As requested by Defra, the new external inspections will be based on "PAS 251:2017 Specification for greyhound trainers' residential kennels". Developed by BSI, PAS 251:2017 provides an independent standard for trainers' kennels based upon best welfare practice and the experience of animal welfare organisations, vets, government and industry specialists.

The Government has welcomed the Greyhound Commitment as an example of how, as a modern regulatory body, GBGB can initiate welfare reform without the need for further legislation. The Government will continue to monitor GBGB's progress against the Commitment. Should further measures and protections be required the Government stands ready to consider options which are targeted, effective and proportionate.

Department for Environment, Food and Rural Affairs
Date closed

30 April 2021
Get petition data (json format)

About petition data

The data shows the number of people who have signed the petition by country as well as in the constituency of each Member of Parliament. This data is available for all petitions on the site. It is not a list of people who have signed the petition. The only name that is shared on the site is that of the petition creator.