Coronavirus (COVID-19)
Petition

Prioritise teachers, school and childcare staff for Covid-19 vaccination

Advice from the JCVI on the priority groups for a Covid-19 vaccine does not include school/childcare workers. This petition calls for these workers, who cannot distance or use PPE, to be kept safe at work by being put on the vaccine priority list when such a list is adopted into government policy.
More details

Inclusion of school and childcare staff on the priority list should also:
* provide more protection for children and their families
* reduce the chance of settings being closed for 2 weeks and working parents having to take time off work
* ensure continuity of education for children
* allow schools to return to normality faster, having a positive impact on children's mental health
* reduce the chance of NHS workers having to stay at home with children who are isolating due to closures
Sign this petition
486,365 signatures
100,000
Parliament debated this topic
This topic was debated on 11 January 2021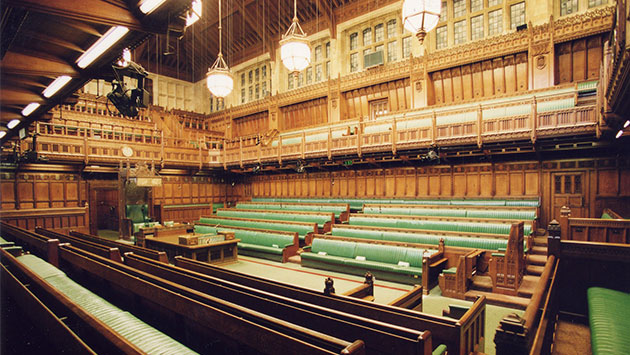 Government responded
This response was given on 20 January 2021
The government is working hard to ensure everyone who is clinically prioritised, as set out by the Joint Committee on Vaccine and Immunisation, receives a vaccine as soon as possible.
Read the response in full

The Joint Committee on Vaccination and Immunisation (JCVI) is the independent medical and scientific expert body which advises the UK Government on prioritisation for all vaccines. It is made up of practising clinicians and individuals from academia who have considered and continue to consider the impact of Covid-19 and population prioritisation.

For phase one of the vaccine roll-out, the underlying principles at the forefront of the JCVI advice are to reduce mortality, and to protect the NHS and social care systems. Given the current epidemiological situation in the UK, all evidence indicates that the best option for preventing mortality in the initial phase of the programme is to directly protect persons most at risk. Having identified age as being the biggest determining factor to increased mortality, vaccinations have been prioritised to care home residents and staff and those over 80, followed by health and social care workers, then to the rest of the population in order of age and clinical risk factors. If a teacher, school or childcare worker is identified as being in one of the at-risk cohorts, they will be contacted by the NHS at the appropriate time based on JCVI advice. It is estimated that when phase one concludes, estimated to be Spring 2021 at the earliest, twenty-five million people will have been offered the Covid-19 vaccine.

To enable this to happen, the NHS has been working alongside its health and social care partners to ensure the vaccine can be administered safely and effectively as part of the largest vaccination programme undertaken in its history. Following months of comprehensive planning, 60 hospital hubs and over 500 Local Vaccination Services are currently administering vaccinations across England, with more expected. Mass vaccination centres will also be ready to come into operation at the start of 2021, when more vaccines come online. This has been a monumental effort by all those involved which has allowed 500,000 people to receive the first global Covid-19 vaccine to date. In the future, it is expected that this will pick up pace as new vaccination sites open and further vaccine supplies become available.

At the same time, the Joint Committee on Vaccinations and Immunisations continues to review its advice to the government based on the live data it receives. Whilst phase one is currently aimed at reducing mortality based on age and clinical risk factors, phase two may be aimed at vaccinating those at high risk of exposure and/or those delivering key public services. Further data will confirm the next steps going forward and the Department of Health and Social Care will listen carefully to the independent experts and work closely with its partners to best implement this.

Education is incredibly important, and it is clear that the risks to the progress and overall wellbeing of children from being kept out of school are greater than being in school. For that reason, the government will continue its efforts to enable teachers, school and childcare staff to be able to work safely in the classroom.

Department of Health and Social Care
Other parliamentary business
Petitions Committee requests a revised response from the Government

The Petitions Committee (the group of MPs who oversee the petitions system) have considered the Government's response to this petition. They felt that the response did not directly address the request of petition and have therefore written back to the Government to ask them to provide a revised response.

When the Committee have received a revised response from the Government, this will be published on the website and you will receive an email. If you would not like to receive further updates about this petition, you can unsubscribe below.
Share this petition
Created by

Charlotte Appleyard

Deadline

20 April 2021

All petitions run for 6 months

Get petition data (json format)

About petition data

The data shows the number of people who have signed the petition by country as well as in the constituency of each Member of Parliament. This data is available for all petitions on the site. It is not a list of people who have signed the petition. The only name that is shared on the site is that of the petition creator.